COSÌ FAN TUTTE | Arizona Opera | 2022
"Lushly sung and acted...Caitlin Gotimer's Fiordiligi flounced about in her elegantly elaborate farthingale having an enchanting time." - Chris Curcio, Curtain Up Phoenix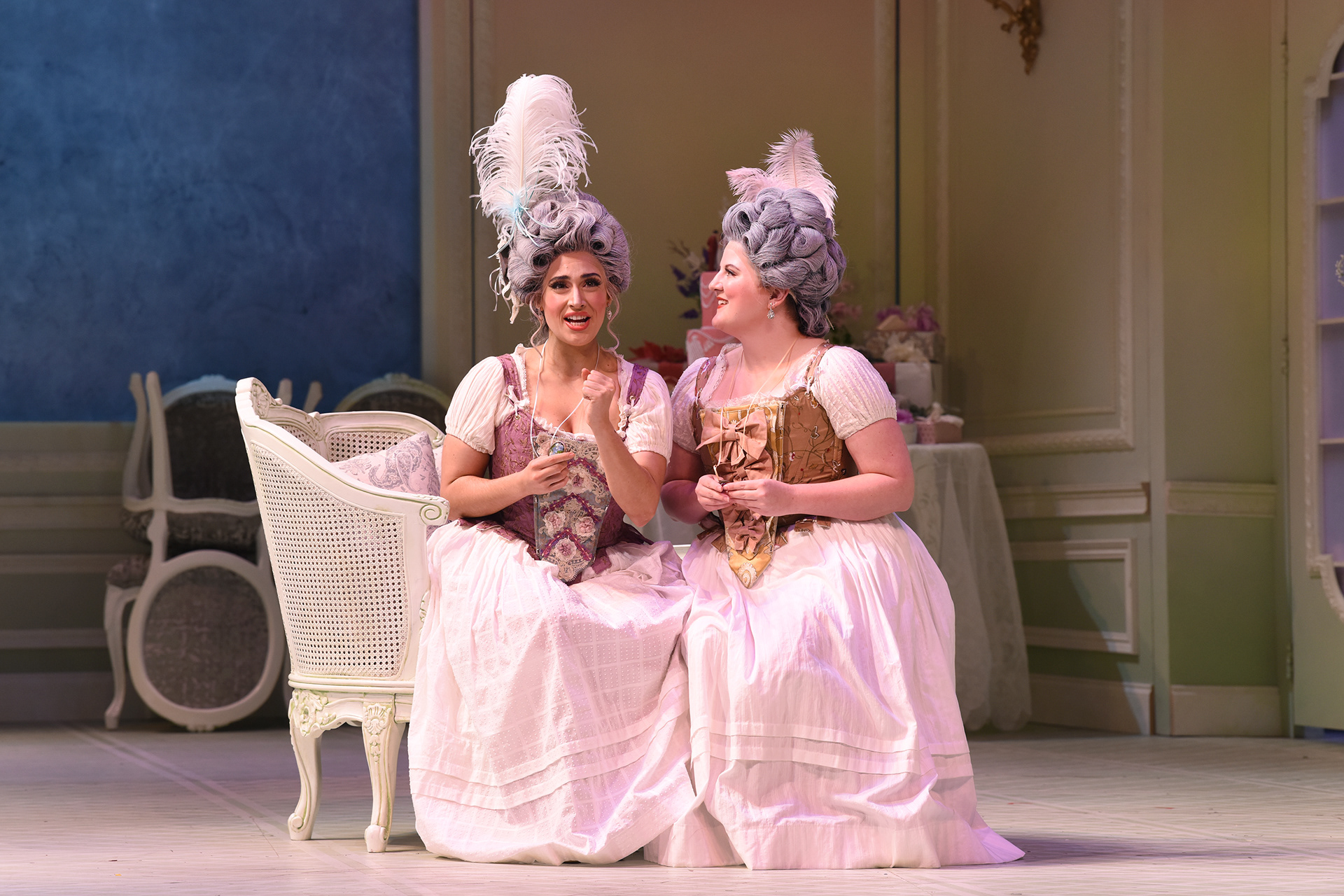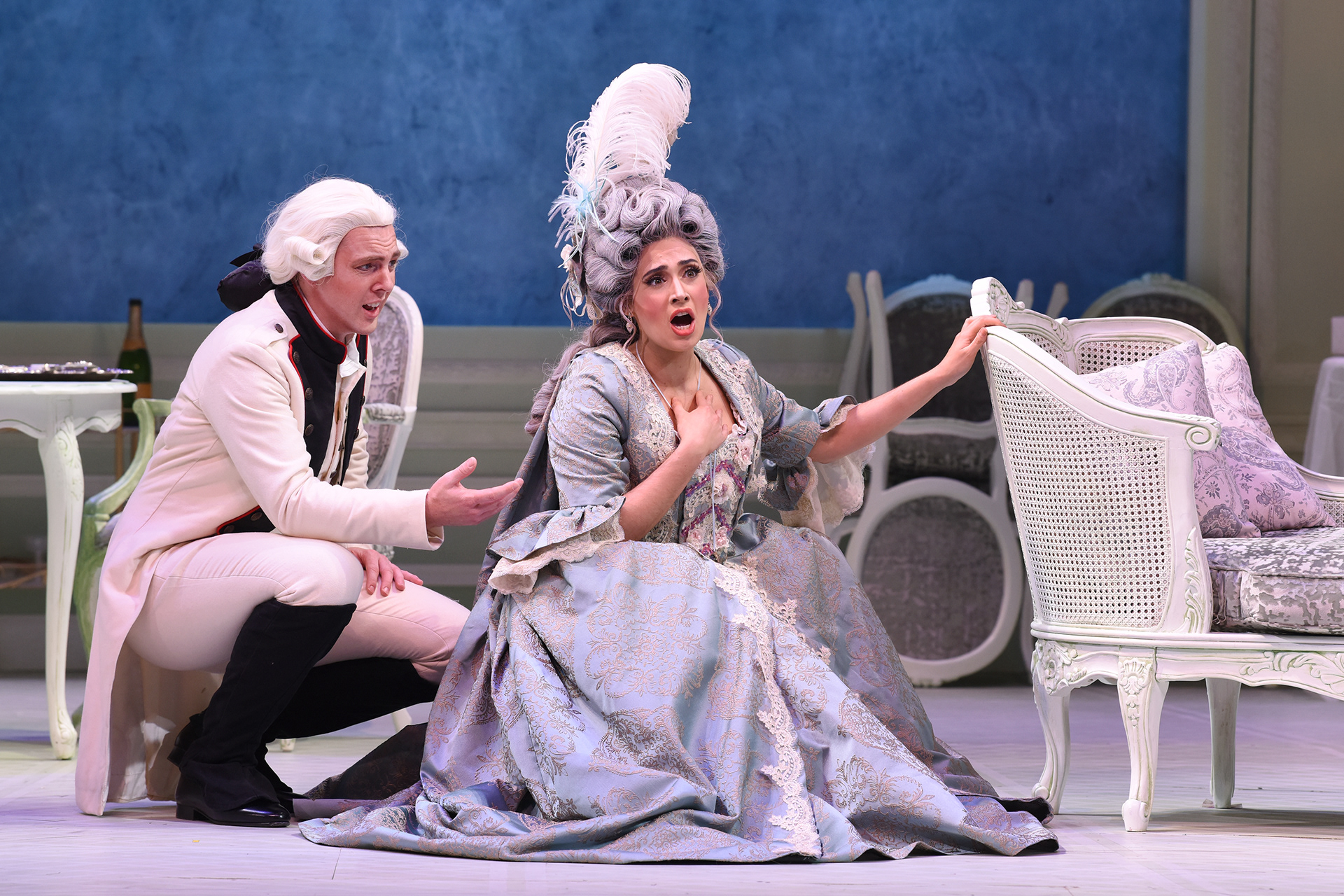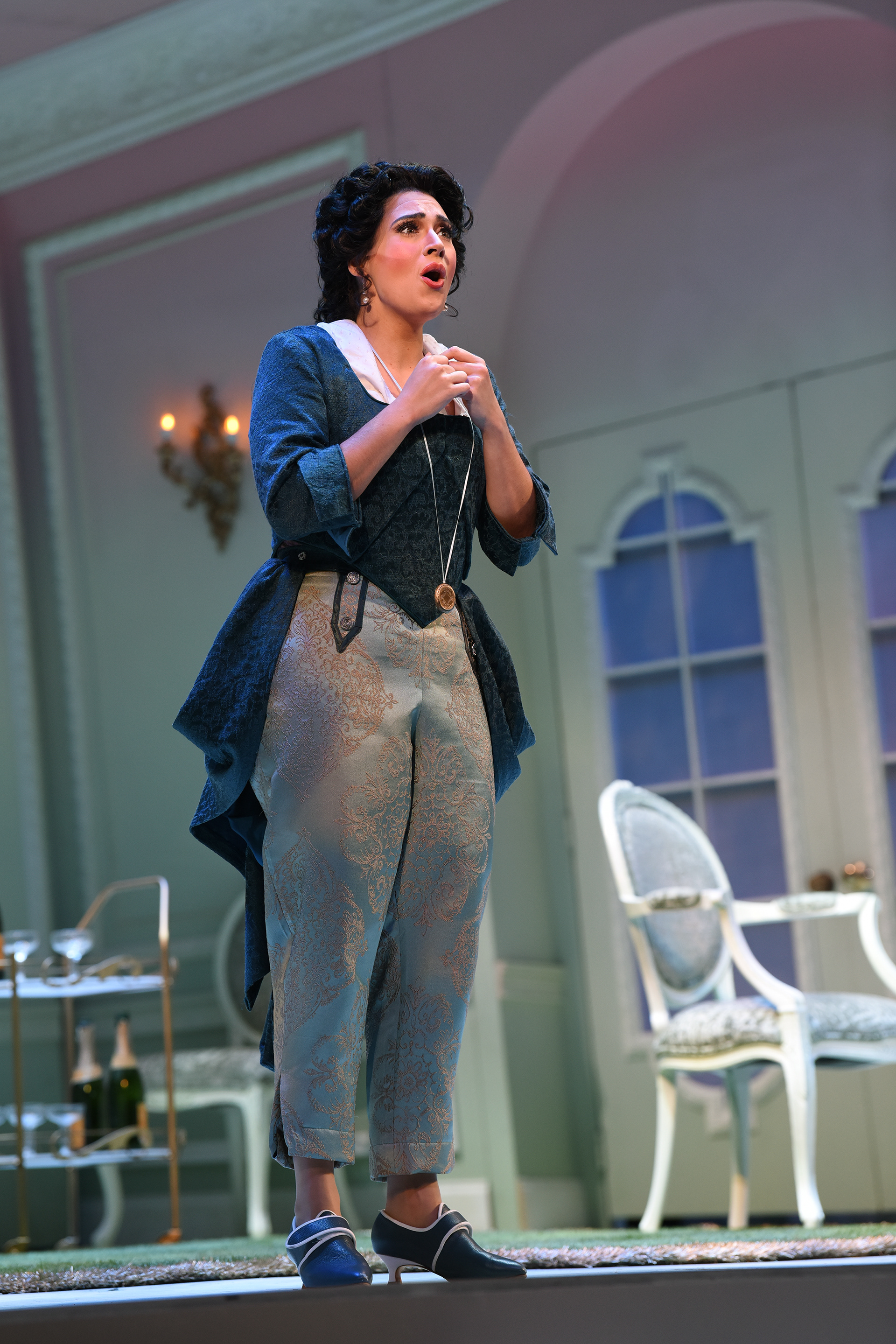 Photos by Tim Trumble, Arizona Opera
CARMEN | Arizona Opera | 2022
"Impressive Caitlin Gotimer's Micaela stopped the performance several times with sprightly vocal acrobatics." - Chris Curcio, Curtain Up Phoenix
Photos by Tim Trumble, Arizona Opera
ALCINA | Pittsburgh Opera | 2020
"Caitlin Gotimer, in the title role, delivered an object lesson on the art of classical singing. Exquisitely costumed and comporting herself in a manner befitting a mysterious sorceress, she seemed undaunted by the demands of the role, negotiating the most intricate ornamentations and sustained, high-flung passages with equal agility. This soprano has yet to disappoint in a remarkable variety of roles, but last night she topped all past accomplishments, displaying a voice of truly heroic proportions – seemingly with the greatest of ease, but the amount of talent and study involved in creating such an impression boggles the mind." -
George B. Parous, Pittsburgh in the Round
"Caitlin Gotimer as Alcina triumphed, capturing the myriad emotions of the sorceress in a performance that was as vivid dramatically as it was vocally" -
Rick Perdian, Seen and Heard International
GLORY DENIED | Pittsburgh Opera | 2019
"Soprano Caitlin Gotimer was...striking as Older Alyce, angry and unsympathetic yet also soft and despairing at times."
- Jeremy Reynolds, Pittsburgh Gazette
The brilliant, strong soprano voice of Ms. Gotimer becomes more appealing with each acquaintance, and she rose to the acting challenges of her role as well as she sang it. Her "After You Hear Me Out" was especially compelling. -
George B. Parous, Pittsburgh in the Round
AFTERWARDS (Mozart's Idomeneo Reimagined) | Pittsburgh Opera | 2019
"Caitlin Gotimer displayed a dramatic soprano of quality and agility as Elettra, that mythological, long-suffering daughter of Agamemnon in Greek tragedy and more than one opera. She delivered her music powerfully and skillfully, and possibly carried away the evening's top vocal honors."
- George B. Parous,
Pittsburgh in the Round
"Soprano Caitlin Gotimer (Elettra) shone in her finale as she suffers a jealous breakdown... Mr. Chin-Loy and Ms. Gotimer were especially powerful, their solo and ensemble work alike fizzing with tension and nuance."
- Jeremy Reynolds,
Pittsburgh Post-Gazette
HANSEL AND GRETEL | Pittsburgh Opera | 2018
Newcomer Caitlin Gotimer, doubling as Sandman and Dew Fairy, impressed with a full, focused soprano that penetrated easily and perked up listeners' ears in her two brief appearances.
 - Robert Croan,
Opera News
"The Sandman and Dew Fairy are telegraph roles where an immediate impact is essential. Sprinkling gold fairy dust with abandon, soprano Caitlin Gotimer has the requisite energy, and her voice makes a statement. Not only was she new to the roles, this was her Pittsburgh Opera debut, and she soared all the way." -
Rick Perdian, Seen and Heard International
SUOR ANGELICA | CCM | 2018
CRESTED BUTTE OPERA STUDIO
TRANSFORMATIONS | CCM | 2017